One of my friends,
Trabulous
, tagged me in her blog post! I've never tried it before but here goes:
1. Who is your style icon?

I think she is gorgeous!! I also love Jennifer Aniston as well.
2. What is your favorite Socialite Lit. book?
I'm not really a reader! :-( My favorites right now are :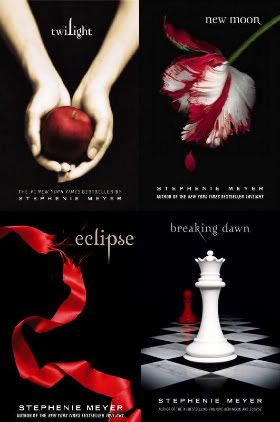 3. Favorite Party Theme?
Oh man...Definitely the 80's!!!

4. Go to Halloween costume
Well....the only one I have a picture of is me as a sexy football player! haha


5. Extravagance You can't live without:

Yeah, NOT extravagant at all but I seriously don't go anywhere without it.


6. Living person you admire:
My Mother!!!












7. Greatest FearLosing a loved one!


8.
Trait(s) you deplore in yourself?
To live life to the fullest! You never know when it's going to end.
9. What talent would you most like to have?

To be a woman Pro Golfer!!!
10. What is your greatest achievement?

Well, honestly, I don't think my achievements are anything spectacular. However, I graduated college in exactly 4 years, I've worked since I turned 16 in order to pay for a car, I've paid for almost everything I've ever owned (My Mom made me work hard for what I wanted and I thank her for that), I got married and moved away from my hometown of 27 years. Moving has probably been my hardest achievement. I've always wanted to move but never really had a reason to, other than the crappy weather, until I met my husband. I'm so happy we moved to a warmer, happier place to live.

Now, it's my turn to tag. I hope I can do this right! lol If I've tagged you....you do the same as above. Answer all the questions and then you tag.! Have fun!
1. Andrea
2. Just a Small Town Girl
3. Becoming a Mrs.
4. The Life of NesJes
5. Mommy's Time Out